Email Marketing Services
reach out to customers, grow your customer base, build your reputation, multi-unit email club solutions, dedicated Loyalty Success Team, all-inclusive features
Grow your business with less time and budget. With full service campaign support, iLoyal has taken all of the time and stress out of email marketing.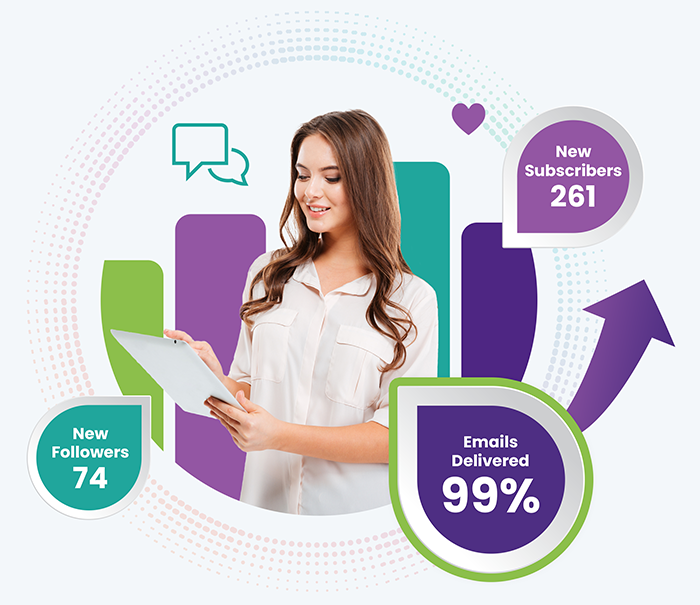 What would be possible for your business if you worked with iLoyal?
"We have been working with iLoyal for many years. Our Success Manager has consistently been nothing less than stellar."
Cindy Staats
Shakey's Pizza USA
Our iLoyal rep has been attentive and the team creative. Our email blasts go out in just a few days and the service is impeccable.
Don Baker
Awful Annie's
Our Success Manager is top notch! She is very responsive, friendly and helpful, all around very positive to work with.
Jill Fleeson
Stumpy's New York Pizza
The iLoyal team is great! Very helpful, takes the time to work with you to reach your goals and provide the service you need. They go over and beyond to get the job done and look for ways to get the most out of your campaigns.
Bayley Ramos
Ardor Consulting
It has been such a pleasure working with our Success Manager. Response time is rapid, and any correspondence is always courteous and professional. The proofs and final products always look great.
Chi Lee
Asahi Teppenyaki & Sushi
We love iLoyal! Their responsiveness and friendliness makes our teamwork very successful. They are always willing to help and the feedback is always on point!"
Alejandra Moreno
Stone Werks Grille
We have really enjoyed working with the folks at iLoyal. We have seen a definite increase in our customer base and they look forward to receiving the emails. iLoyal does a great job and we have been very happy with the service!
Jesse White
Valle Luna Mexican Cantina
When we engaged iLoyal, our goal was increased visibility with existing clients as well as prospects on our email list. iLoyal has nailed the content. They are very responsive when changes are needed and offer great ideas.
Ed Perfetti
Momentum Promotional Products
I have used several email services. NONE compare to iLoyal! I have a fabulous dedicated marketing professional who knows me and understands my business so well that I think she can read my mind. The cost is very reasonable and I feel I get more than my money's worth.
Joseph A Barbara
Finbars Italian Kitchen
The responsiveness, friendliness, and helpfulness is truly unmatched by any other service! Anytime we are in need of help, we are promptly assisted and are able to operate in a functional manner as an organization.
Kayla Schneller
CSUF Sales Leadership Center
Our iLoyal rep and the creative team are a joy to work with! They have quick turnaround, ask clarifying questions and offer good suggestions. Our Success Manager has enthusiasm and positivity on every request.
Lisa Sorrentino
Anderson's Ice Creamery
We have found our iLoyal Success Manager to be extremely knowledgeable and responsive. Because of iLoyal, we have increased our customer base and added to our bottom line.
Rita Kiser
S&S Cafeterias
Our Success Manager is very prompt and courteous with her communication and willing to get what ever last minute request fulfilled. I can only imagine that is due to the support she gets from the rest of the team.
Tracy Pedrazzani
Vigilucci's Restaurant Group
Enjoy the benefits of Managed Email Services
Beautiful, On-Brand Email Design
New email design templates included with every managed services account
Choose a package based on how many email campaigns you want to send each month. iLoyal will collaborate with you on content, then put ideas into action with great design, worthy of your customers' attention.
Save by sending from iLoyal's email app. Get service for any system you choose.
Integrate with websites, Point-of-Sale, or almost any app.
Custom integration available via Zapier or open API connection on apps such as Gravity Forms, Ninja Forms, Contact Form 7, and most CRM tools.
Emails backed by informed strategy
iLoyal brings top email experts into your business so your ideas are communicated with the best messaging and design. We advise on how to get more out of your customer data so you have the most robust email connections possible.
Impressive design worthy of your brand
We deliver high-quality, attractive designs tailored to your business goals. Share ideas and watch them blossom into great emails.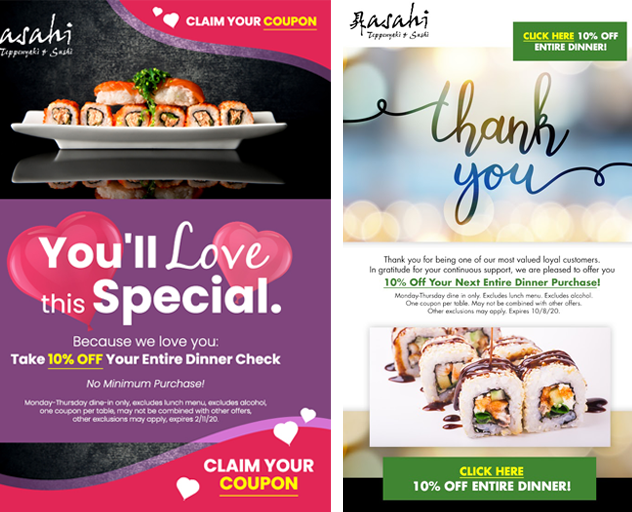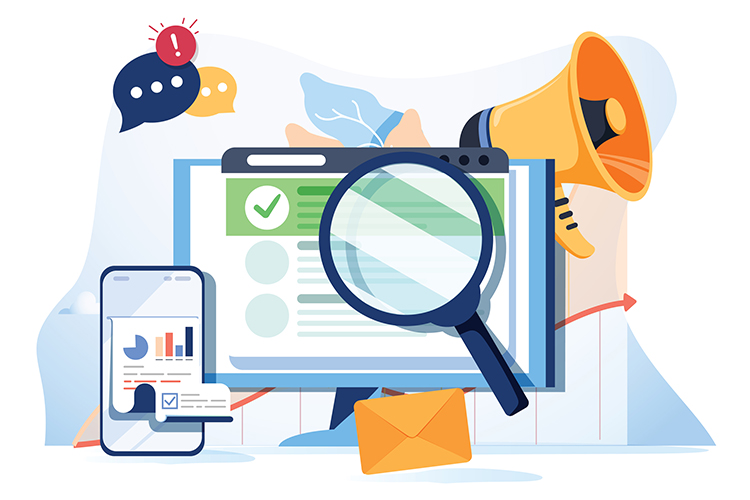 Expertly managed email campaigns
We deliver high-quality, attractive designs tailored to your business goals. Share ideas and watch them blossom into great emails.
Value added services from caring teams to support your marketing success
We prefer to manage marketing services on our own apps, but if you have another preference we are happy to accommodate.
Build an email marketing support plan OR request a call to chat directly.
Engage iLoyal for 100% managed social media services or choose custom plan options.
We craft unique digital designs with high-quality graphics to make your business stand out.
Set the foundation for great marketing with iLoyal web services.
Position your brand for success with creative content that leaves an enduring impression.
Build love and loyalty at every stage of the customer journey.