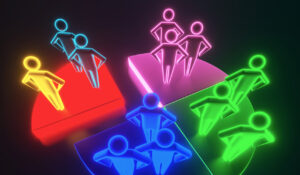 SMS Marketing Segmentation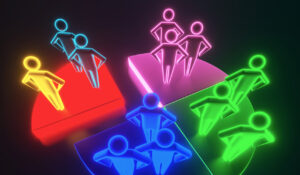 SMS Marketing Segmentation
Segmented text marketing programs people to open messages even faster. It is all about how personal and relevant your marketing messages are to the buyer. In other words, how much you personally appeal to the subscribers you're marketing to, how accurately you understand their buying behaviors and patterns, and how likely they are to buy certain items.
How Does iLoyal SMS Enable Me to Segment My Text Marketing Subscriber List?
iLoyal SMS groups and keywords feature offers several ways to segment your list by groups. iLoyal SMS allows you to create keywords, which subscribers can send a text to a short code, long code, or toll-free number, in order to be sorted into a relevant group or segment. We also allow you to create Web Opt-In pages for any number of groups you create.
iLoyal SMS has the ability for you to create as many embeddable widgets as you would like based on the number of groups you create. You can create and sort your groups in any number of ways you can imagine, but just to give you a creative springboard, we've provided some examples of how you might segment your list below.
Segment Your Text Marketing in a Smart Way
Segment by Gender
Men and women have different clothing sections in most clothing stores. Split them into two groups, and advertise different keywords for discounts and promotions related to men's clothes and women's. Example: A clothing store creates a unique keyword so contacts can opt-in to receive deals related to men's clothing or women's clothing.

Segment by Different Locations
Your patrons live in different places. This means they go to different retail stores or pay different shipping costs. Then you personalize your messages and appeal to them even more. Example: The Florida location of a retail store offers a special sale on swimsuits in January. The sale wouldn't make sense to go to the Maine location.
Segment by Lifestyle
Sporting goods and apparel store might want to segment based on the type of sports people are interested in. Example: A sporting goods and apparel store has 3 separate text clubs for baseball, football, and soccer fans.
Get started with iLoyal Email Studio
Plans that flex to your needs and budget. Do it yourself or ask iLoyal for help with templates, graphics, list management, and more.
Get the email app with the best deliverability reputation and best support team in the industry.
Target the Most Relevant Group
Target a group from a specific location that has an overstock of a certain item.
Send discounts and promotions for items actually available at a patron's local store. Example: A shoe store notices they have a surplus of sandals in their location so they offer a special sandal sale at their location to those opted-in to that local store's text club.
Target contacts living only in certain states.
Give discounts to customers who live where shipping prices are higher. Example: A popular fashion boutique only has locations in New York, but they offer free shipping to anyone living outside of New York to increase e-commerce sales.
Send out special offers to your most engaged and loyal brand advocates.
Through iLoyal SMS, you can see the percentage of who is opening your text messages by frequency. Reward your most loyal brand advocates who are most likely to click through on your text messages with special offers and discounts. Example: A men's suit store sends out a special offer to the top 5% of their most engaged advocates with a special 40% off coupon.
Food Industry: Give Them What They Want!
You would probably segment your lists differently in the context of a company that sells food. Think of a supermarket, coffee shop, bar, or bakery. Here are some ideas for how food and drink-related businesses might use segmented text marketing.
You can segment groups between different store locations if there are multiple locations.

Example: A coffee shop with locations on 2 opposite ends of town created 2 separate groups for each location.
Your subscribers have shopped or planned to shop at your store. Therefore, you should know or have some kind of idea of what they shop for.

Segment your groups between popular food types, product types, and brands.

Example: A grocery store created a Parents Text Club so parents can opt-in to receive deals related to baby-related items such as diapers and baby food.
In your supermarket, you have

subscribers who are gluten-free, vegetarian, or have other special dietary needs. Make groups for all of them and similarly allow subscribers to opt-in to the groups they fit into.

Example: A bakery created a special list just for their gluten-free customers to let them know when gluten-free bagels are being made weekly!
Share or save this article.
Incentivize Based on Age Groups
Create a group just for 21 and up patr

ons and send them happy hour specials!

Example: A local bar sends out weekly happy hour specials to their Bottoms Up VIP Text Club, which is age-gated and subscribers must be 21+ and sign up for.
You can segment by age in relation to little ones too – but don't ask kids to join a Text Club, ask their parents to join one instead!

Example: A restaurant has a popular day time crowd of parents with small children, as well as a rowdier night time adult crowd. To incentivize parents and small children to come earlier in the day, they create a Text Club for parents with small children and message them about a special costumed character breakfast that is family-friendly.
For food marketing, don't be afraid to still take risks even after all the segmented marketing texts. Once in a while send a message to advertise a new product or new store location. Only once in a while should you send something different than a group's normal content. Subscribers still want to see what they signed up to see.
Let's Get to Work and Connect!
If you follow these general ideas, then you will have successfully personalized your campaigns. This will

ultimately lead to your company becoming closely connected to your subscribers. As a result, you will have shown them that you care, generated more sales, and increased customer loyalty, all at low marketing costs – for just pennies per message.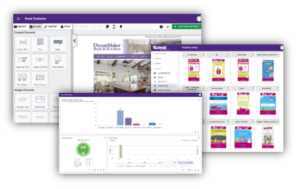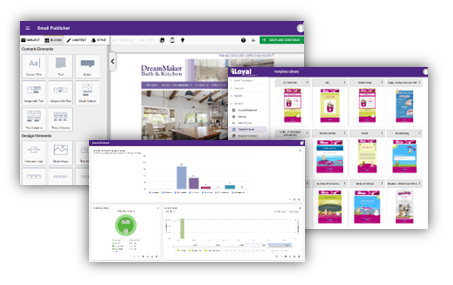 Get the email marketing app with in-house access to design and data support.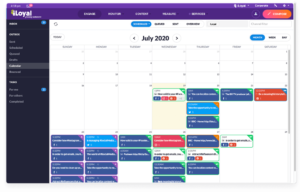 Streamline the way you manage social media. No upgrades required to get all the features.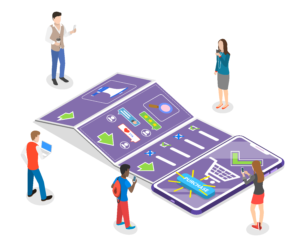 Build your business around Customer & Employee Experience
Easy ways to get started with iLoyal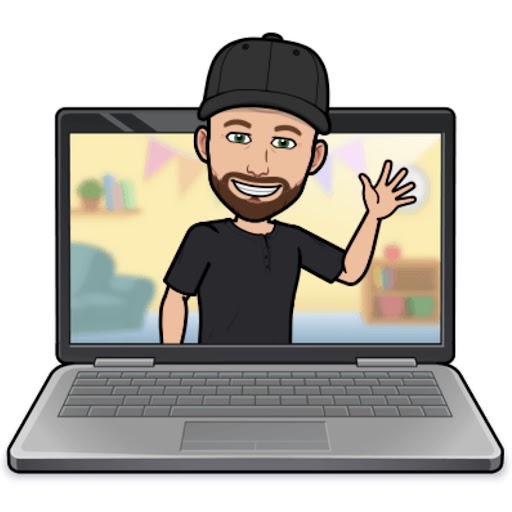 Tell us what you want to accomplish with your marketing and we'll connect you with the apps and team that fit you like a glove – even if it's not iLoyal! Stop spending time searching and let experts guide you toward a marketing tech solution and great service experience.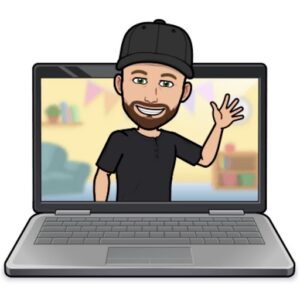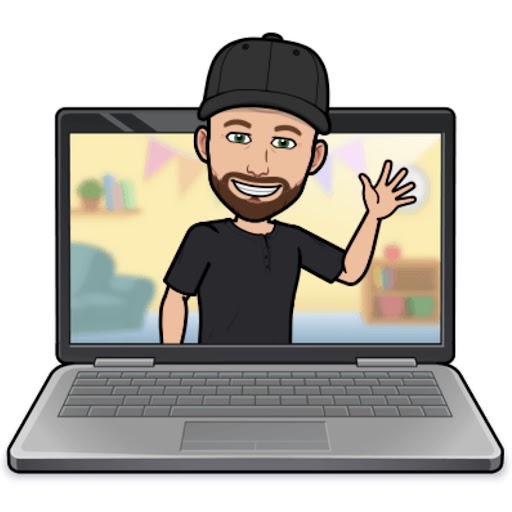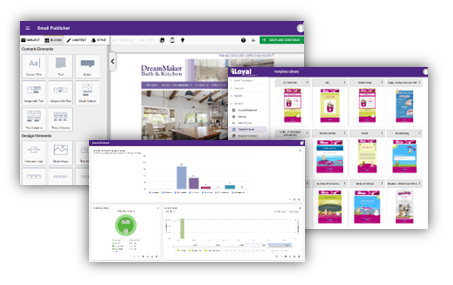 Customize Your Service Plan
Choose marketing app licenses and service levels to customize a plan from nearly everything iLoyal offers – from email design support and content development to social posting and website design. 
Questions? Contact us for a free consultation with our team of experts.
We create love and loyalty.
Attract customers. Understand the market. Ace the customer experience. Drive sales.
We deliver the powerful technology you need to build customer relationships and stay top of mind with your audience. From branding and website design, from content ideation to campaign deployment, our caring experts are here to support you every step of the way.
Get marketing ideas, keep up with best practices, be the first to know about tech updates, and more.

© iLoyal, Inc. 1999-2023. All rights reserved.  |   Privacy Center  |  Terms & Conditions