Use marketing tech from a company that aligns with your community values.
Discover the best marketing service experience and get access to powerful apps to drive your business forward.
No risk. No credit card required.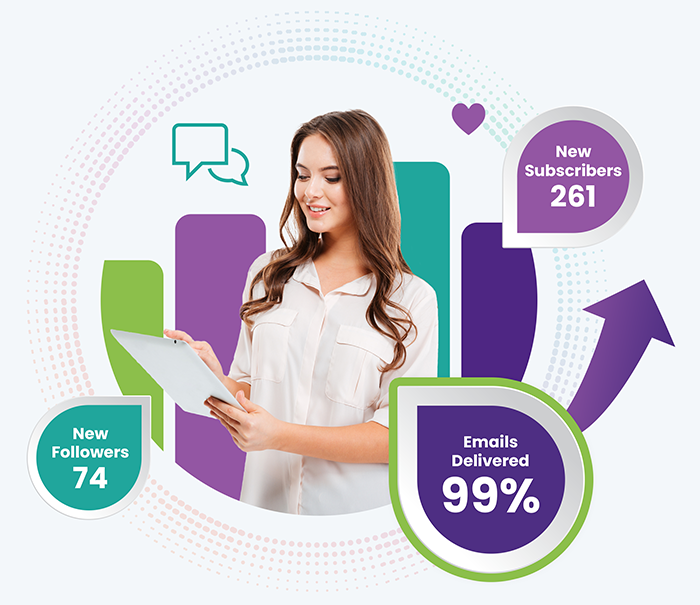 The Love and Loyalty we create for our clients is part of a larger mission to facilitate fair and peaceful exchanges between and within the people of the world.
Peacebuilding requires fair and sustainable commerce among healthy and educated populations with food and water security. iLoyal focuses our giving and in-kind marketing support on organizations and programs that improve literacy (reading, financial, technological) for at-risk children and adults, and make it possible for these persons to participate in educational programs without having to sacrifice the well-being of themselves or their family – namely via improved access to food, water, health, educational, and technology resources.
We also support veterans organizations such as Wounded Warriors Project and Peace for Warriors.
Financial, volunteer, and in-kind support provided to:
Building Blocks of Peace & Community Development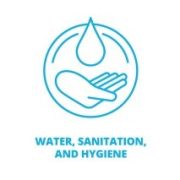 iLoyal participates actively in planning, fundraising, and contributing funding for water projects such as borehole wells, solar powered pump systems, irrigation (farming), and adding water and sanitation facilities at schools. Our impact extends to South America, Africa, and India.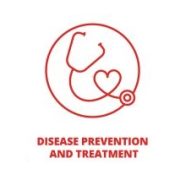 Disease results in misery, pain, and poverty for millions of people worldwide. That's why treating and preventing disease is so important to us. Our work with Rotary and financial contributions to other causes combat diseases like malaria, HIV/AIDS, Alzheimer's, multiple sclerosis, diabetes, and polio. Prevention is important, which is why we also focus on health education and bringing people routine hearing, vision, and dental care.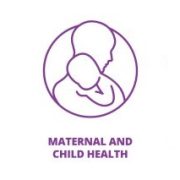 iLoyal participates in efforts to make high-quality health care available to vulnerable mothers and children so they can live longer and grow stronger. Most of our focus is on malnutrition, inadequate health care, and poor sanitation, which we solve by leading in hunger relief and water projects, and funding of medical equipment.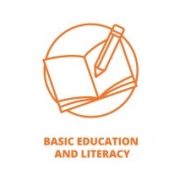 After addressing basic needs, peace develops by strengthening the capacity of communities to support basic education and literacy, reduce gender disparity in education, and increase adult literacy. iLoyal has helped build schools, added sanitation facilities to schools, funded books and greenhouses (i.e., school meals) in developing countries and participates in our local communities by supporting a variety of literacy programs and technology skills development.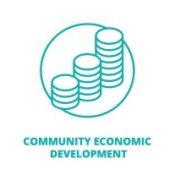 iLoyal focuses quite a bit of our resources on developing local entrepreneurs and community leaders. One of our favorite things to do is to help US veterans with businesses thrive. Though Rotary and other NGO's, we provide training and access to job skills training and develop community leaders through youth leadership camps, vocational awareness programs, and entrepreneurship training.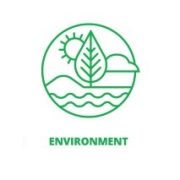 We are committed to supporting activities that strengthen the conservation and protection of natural resources, advance ecological sustainability, and foster harmony between communities and the environment in ways that are fair to businesses and public citizens. We have participated in funding of greenhouse projects, drought relief projects, agricultural innovations, community gardens, and are strong advocates for solar energy adoption and sustainable maintenance of public hiking trails.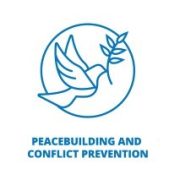 iLoyal contributes to Rotary's Peace Centers and advocates for mental health awareness. The Rotary Peace Centers program develops the capacity of peace and development professionals to become effective catalysts for peace. Since the program began in 2002, the Rotary Peace Centers have trained more than 1,600 fellows who now work in over 140 countries. Many serve as leaders in governments; NGOs; education and research institutions; peacekeeping and law enforcement agencies; and international organizations like the United Nations and the World Bank.
Solutions for Every Business Size
Expand your portfolio and capabilities with higher ROI.
For marketing agency owners with big dreams.
Create or grow your business by adding iLoyal to your arsenal.
For consultants, creators, and entrepreneurs.
Manage clients with one login and share app license revenue.
For creators and marketing professionals.
Turn your audience into revenue. Earn rebates for member referrals.
For member-based associations.
Value added services from caring teams
to support your marketing success
We prefer to manage marketing services on our own apps, but if you have another preference we are happy to accommodate.
Build an email marketing support plan OR request a call to chat directly.
Engage iLoyal for 100% managed social media services or choose custom plan options.
Set the foundation for great marketing with iLoyal web services.
We craft unique digital designs with high-quality graphics to make your business stand out.
Position your brand for success with creative content that leaves an enduring impression.
Build love and loyalty at every stage of the customer journey.